Back in Boulder, through a friend that has lived in Boulder for decades, I found out about a local clothing brand owned and created by his friend. His friend, who I won't name because he was not consulted about this post but may be featured in the future, is from Boulder but spent time in California and really seems to appreciate living right. That is, enjoying life and being positive, while sharing those good feeling with other people.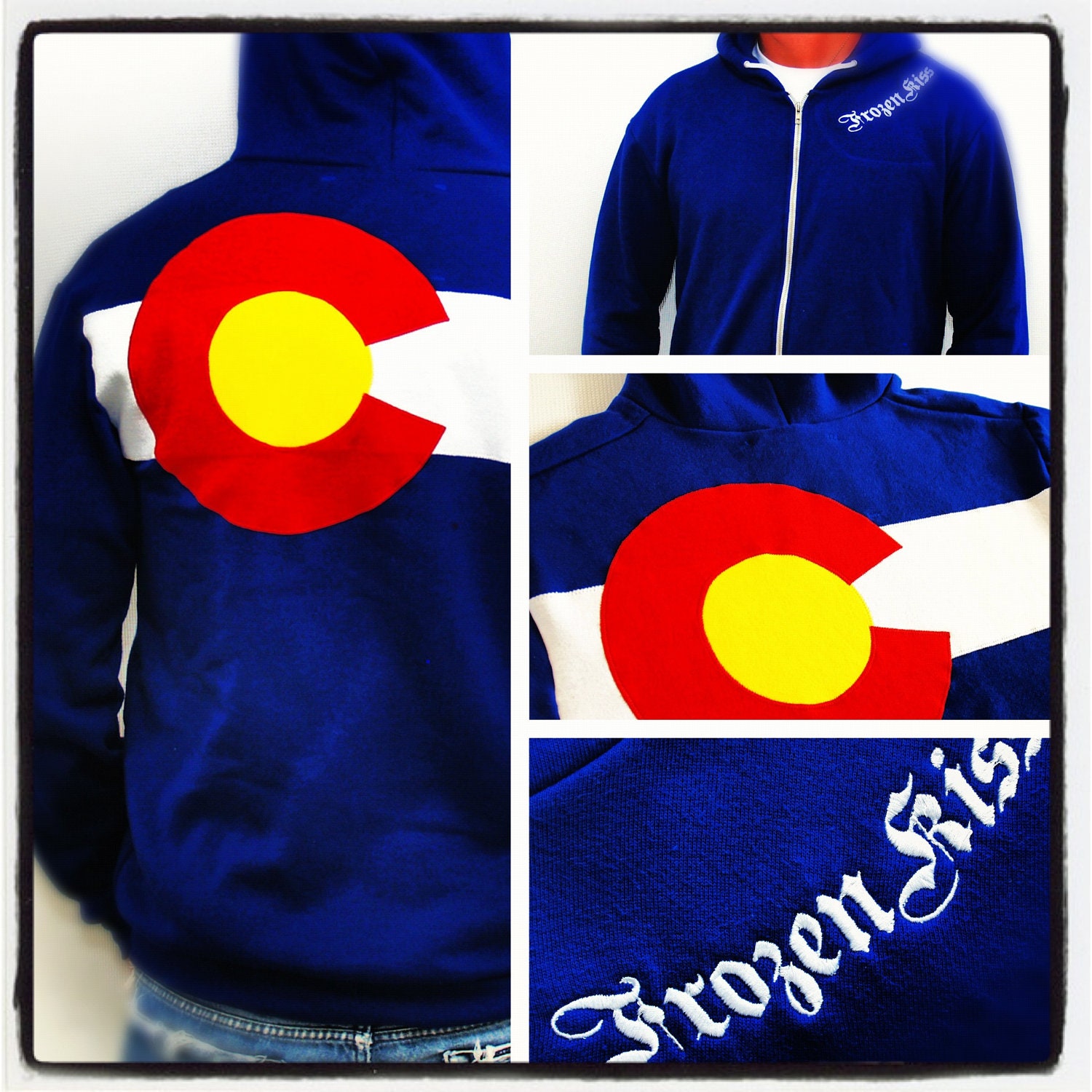 He is now spreading that through his Frozen Kiss apparel brand. You can find the clothing on his shop on Etsy (an online store for handmade and homemade goods and more!). If you had been following me on Twitter, YouTube, Facebook, Instagram or our other pages, you would see how I have been featuring the tanks.
My orange tank is made from American Apparel and has been hand embroidered. The fabric is of the highest quality and is ethically made in the United States. The brand name is on the front and the classic Colorado design is on the back. As a result, you are paying a premium price for all of that goodness but it is worth it. The tanks are perfect for the summer and warm days in general. They are comfortable sleeping shirts or for wearing around the house. The hoodies are just as good and the shop offers a New Mexico-based design as well. Finally, the color selection is tremendous… very fun and different.
Hungry and Fit are enjoying their Frozen Kiss apparel and hope to create ties with the company in the future to offer fans of both some custom Frozen Kiss/Hungry and Fit gear for healthy lifestyles! We'll keep you posted on that progress and let us know in the comments below if you'd be interested in some apparel by sharing your ideas!
You might also like…