We all have our staples in our fridge, pantry, or freezer. But do they change each season? We've compiled a short list for you of foods you shouldn't go without this summer. Foods that will keep you lean and mean until the first leaf of autumn falls. These foods are perfect for staying hungry and fit!
1. Greek yogurt. If you get the right kind (see: 0% plain Chobani or Fage), Greek yogurt is one of the healthiest foods you can eat! It is packed with protein, helping you repair your tired muscles and also keeps you full for longer. With protein up to 25g, Greek yogurt may provide more than a piece of chicken would! And (if you get the 0% plain–avoid the sugary fruity kinds) it has zero fat , leaving you even more guilt-free. It's light and refreshing to eat–just what we want on a hot summer day. Don't forget other benefits like tons of calcium (your bones will thank you!) and live and active cultures that serve as probiotics to keep that tummy healthy! As you can see, I can go on about greek yogurt all day, but I won't (you're welcome). You can have this plain, with fruit, honey, atop waffles or pancakes, or even add it to a Mediterranean meal!
2. Avocados. I know some people don't like avocados, and I just don't understand where they're coming from. I'm sorry. It's just so good. Besides it tasting amazing and being a great snack or addition to a meal, avocados provide your body with a ton of benefits. Avocados have the healthy fat that you want, that your body needs. Even though avocados are technically a fruit (weird, huh?) they carry about a gram of sugar. That's not very much! What another reason to eat some guacamole! In addition to the awesome healthy fats in this green beauty that help absorb vitamins and minerals, avocados carry lots of fiber–10 grams to be exact! Avocados are perfect for almost every meal (though I must admit I haven't tried it in my cereal yet)–indulge and enjoy!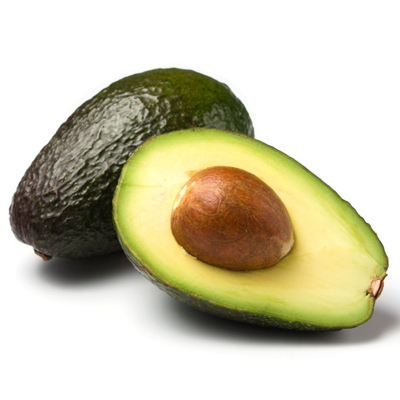 3. Mangoes. Another fruit I don't understand why everyone doesn't rave over. So positively refreshing with amazing flavor to sink into. Fresh mango is the ultimate snack, you can chomp on it like an apple or slice it up and share with a friend–the perfect summer snack,  easy to pack and bring along with you. And I've been picking them up $1 a pop! Mangoes are rich with antioxidants that help fight against a wide array of different cancers. These delicious fruits also pack a punch of fiber and vitamin C which help fight against that bad cholesterol none of us want to keep in the body. Another trick of the mango is why it is such a good summer fruit. Mangoes contain certain enzymes that improves digestion so you're not sitting alone on the beach with a full belly while your friends enjoy the water. Eat alone, in Greek yogurt, or get crazy and have a mango-avocado grilled cheese on wheat bread!
4. Fish. Now I hated fish when I was little. But I don't feel like that anymore, now I look forward to nights eating salmon, cod, and tuna. And who doesn't like sushi! Fish is a great way to get protein without all the cholesterol and bad fats you get from traditional meat. It's a perfect way to stay lean on those beach days and summer nights. It's a very high-quality protein, rather than that bacon you were going to eat this morning. It's stacked with omega-3 fatty acids that our body needs to maintain our heart and our bodies cannot produce them by itself. So fry up a fish this summer and enjoy all those benefits.
5. Cranberry juice. And no, I'm not talking about that awful juice cocktail stuff. I'm talking about the real deal, straight from that little berry, no sugar added. There's nothing like a fresh glass of cranberry juice after a long hot day to refresh you. Besides it's #1 use of preventing UTIs, this delicious tart juice also prevents dental plaque. In addition, it is a wonderful antioxidant fighting away pesky things like cancer and immune system disorder. So along with your fish, put a cranberry juice in the freezer and enjoy a nice slushy after your day at the beach.
Enjoy these wonderful foods all summer long and reap the benefits! And as always…stay hungry and fit!
BONUS KITTY PIC