Wreck-It Ralph and Skyfall: Double Feature
Ideally, Alana and I would go to the movies every time a new movie came out that we were even remotely interested in if we had the time and money.  We're not quite there but we're close enough to be able to see the movies we really want to at a discounted rate on Sunday mornings before we both go into work for some late shifts. Although our checklist is backing up, it includes: Cloud Atlas, Argo, Chasing Mavericks, Man with the Iron Fists, Lincoln, Silent Hill Revelations, and Flight. You could probably figure out which ones we each want to see. Rise of the Guardians comes out nest Wednesday and that's on there because we love Dreamworks but there are tons of upcoming movies that we want to see: namely The Hobbit and Les Miserables. But back to the point of this post, a review of this trip and those two movies.
As for the trip, we were excited to see that Hobbit promotions were everywhere and we even took some pictures with them. There was also a stand up of Georges St Pierre for his upcoming match against Carlos Condit. I want to see it but Alana doesn't, but it's not a big deal. So we brought our usual stash of goodies including popcorn, drinks, and candy and prepared for the double. First up…
In theater 4, Wreck it Ralph. This was a good Disney movie, plain and simple. Great voice acting, a good comedic and clever script, nostalgia for gamers, and a cute story line with great characters. It was entertaining, kept our attention, and was full of great lessons. The soundtrack was solid and the animation was top notch, going from pixelated throw back moments to smooth and beautiful modern day technology. In terms of a score, let's just say it was a really good movie. 8 maybe seems fair. Nothing lower but there was nothing exceptional to make it higher.
No time to break, the previews here last for so long that we had to go to the bathroom and rush to the next one.
In theater 11, the movie I have been waiting for the past four years, Ian Fleming presents Daniel Craig as 007 James Bond. My dad raised me on James Bond movies and although him and my brother love Roger Moore, I am a little bit more open to the other Bonds. I always liked Sean Connery, and even Pierce Brosnan, and even Timothy Dalton, but Daniel Craig has done an exceptional job in the role. He is much more callous and introverted than past Bonds but maintains the confidence and debonair manner. I don't want to give any spoilers but I was initially disappointed in the story. With that being said, I enjoyed the movie and was grinning the whole time. They kept regular Bond quirks but took some new turns and chances, such as with their "choice" of Bond "girl." Javier Bardem was so amazingly creepy. It was great acting, beautiful sets and landscapes, dark and mysterious, but overall amazing. Maybe 8.5 but it's hard to put a number to it.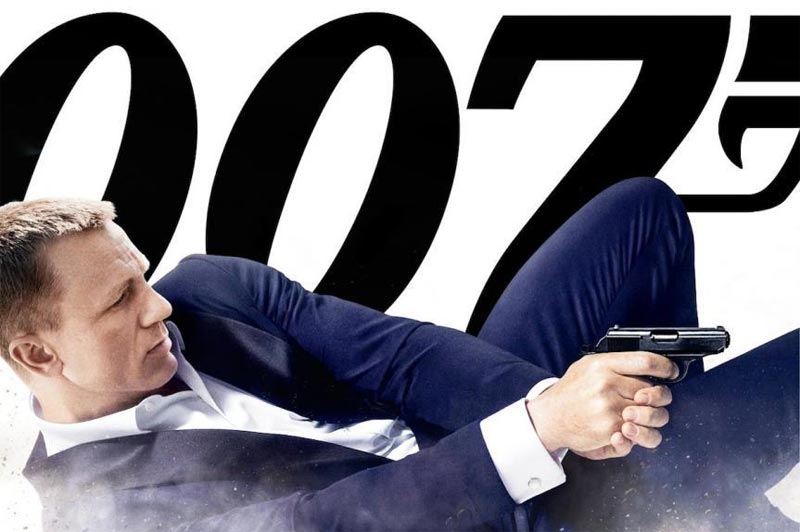 And then we bought a 6 dollar fountain drink to win a trip to New Zealand for 4 and the set of the Hobbit. We lost and won a track from the movie soundtrack. That is one expensive song.
See these movies and wait to read our next reviews.